Korisnik s preko 1000 postova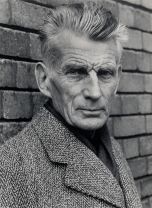 Pridružen: 10 lip 2008 20:55
Postovi: 3885
Lokacija: Santa Fe (New Mexico)
Podijelio: 0 zahvala
Zahvaljeno je: 51 zahvala
DIO DRUGI (onaj dio gde će te Hans Urs von Balthasar jednostavno razvaliti).
If Christ were no more than the supreme example of natural man, and Christianity only the noblest form of natural religion, it would now no longer be worthwhile being a Christian. Our assessment of what belongs to history is subject to fluctuation, and some past or future person might dispute Christ's preeminence. Since in Christ God became man, Christianity is bound, in the eyes of unbelievers, to seem merely human. But for the believer this view is not simply a partial misunderstanding; it is a complete misapprehension, a scandal, however solemnly and religiously it be expressed, as in the act of the high priest rending his garments, when he heard the answer of Christ. For faith, all human religions and philosophical systems seem to approximate to one another, and Christianity seems to become more and more isolated. However variegated the shop window display of philosophies of life may seem, from a distance they come to look very much alike, all equally of human provenance and human proportions. Their scale, however, is limited, and likewise their application. What man can achieve unaided, what he can discover and sketch out in the way of a philosophy of life can be surveyed and grasped in its general lines, even if not in all its details, and classified. However bold his mental flights, whether in a dirigible or a rocket, he invariably takes himself along on the journey. In other words, human thought, philosophical or religious, starts out from man, ascends with him, operates on his scale. This does not thereby make it "immanent in the world", confined to man and his world. It is, in fact, in his intention, "world-transcending" in the sense of Pascal: L'homme passe infiniment l'homme. Yet however much man transcends himself, the act of transcending is, as the word betrays, an act posited, ventured, in reference to man. Even when he negates himself in order to affirm the other, he can only understand the affirmation in relation to what he negates. It would be a want of gratitude to the Creator to represent this power of transcending as nugatory, this mode of contact with what is beyond the world as a mere fabrica idolorum, and necessarily blasphemous. But it would be equally lacking in gratitude to the Redeemer and giver of grace not to see in grace something wholly new and other, crowning and perfecting man's attempts, precisely because it first shatters and overturns them. The natural man and his reason go out beyond themselves, they are "transcending"; God's grace, which we take hold of in faith, is something indwelling: and in that sense "immanent". It is not our movement toward God, but God's movement to us. It is heaven projected into our world. It is a participation in the divine nature, essentially as sanctifying grace, consciously as faith, hope and charity. The natural man is man seeking God, grace is God who has found man. The former is the man who applies himself to a kind of spectral analysis of his own being so as to deduce therefrom the composition of the star from which he has proceeded as if by radiation, and with which he must have some sort of kinship. The latter is the descent of the divine light among men not only to illuminate, purify and warm them, but, through grace, to make them also shine with a light not of this world. It should never be forgotten that these two movements are in opposite directions. It is true that the first is for the sake of the second, and so is, in some way, a condition of it; also that the first cannot be understood, in the Creator's design, apart from the second, which is its justification and the solution to its riddles. But all this belongs to another part of the inquiry, and we shall return to it at the end. Before making a synthesis, it is necessary to distinguish what is to be united. Otherwise, if we carry over, just as they are, the categories and conclusions of philosophy into the sphere of faith and theology, we do a disservice to both, divinizing what is secular, and secularizing what is divine. The work of synthesis, moreover, is not to be carried out on the abstract plane, by speculating on the relation between the natural and the supernatural; it is ultimately a matter of christology. For in Christ, God and man, God has opened himself to the world, and in this movement of descent has determined the course of every mode of ascent of man to him. Christ is the one and only criterion, given in the concrete, by which we measure the relations between God and man, grace and nature, faith and reason; and Christ is, though he has a human nature, a divine Person. This is the determining factor in the relationships. His humanity is the expression and instrument of the divinity, and by no means is the divinity the expression and instrument of the humanity. In every respect, the humanity is fulfilled in that it sees itself, with all its upward stirrings, brought into the service of God's revelation, into the downward movement of his grace and love. The peculiarity of the standpoint of faith in contrast with that of reason will be brought out by three examples, all converging from different directions into the one center.

Created being is characterized by an inner tension, a nonidentity, which has been described by Thomism in recent years as a "real distinction" between essence and existence. This tension of finite being, as created, is not its own existence, but receives it, or, in other words, never realizes its essence in its totality, but is always in process of becoming. This is what distinguishes the creature from the divine being, always perfectly fulfilled, absolutely identical with itself—a contrast greater than any similarity between them, in tanta similitudine major dissimilitudo [such perfect likeness yet how unlike]. It is a distinction not merely to our way of thinking, but inherent in the very being of things—distinctio realis, or, at least, cum fundamento in realitate, which, taken seriously, leads to the first—and sets its stamp on the whole life of the finite being, and lies at the root of its structure as indicated by Aristotle: the tension between act and potency in its living, moving dynamism of charged potentiality and self-realizing actuality, and always a tension which is a striving toward an end: entelecheia. If this life is spirit, its basic constitution may be conceived in the following categories: on the theoretical plane, it moves between the poles: potentiality—actuality, ideal—reality; on the practical plane between the poles: value—being, obligation—performance. Now if the concept of entelechy also implies that "ideality" and obligation are not extraneous to being, but deeply embedded in reality and being, then the movement and tension spring from some lack, some shortcoming in this reality, making it reach out beyond itself. For it to be and remain in being, it must become; become what it is, and yet, since it is becoming, is not yet; to maintain itself it must strive, and, in striving, fulfill its own law. This law, insofar as unfulfilled, is abstract; if it is to become living in the concrete, it must be realized anew in each individual. The life of the created spirit is only vigorous when it is constantly in process of self-realization; it starts to languish the moment it becomes satisfied with what it has already attained. Even what it has in fact inherited it must win for itself, in order to possess it. Only as an incomplete indigent life is it a parable of eternal life, as intended by the Creator. Thus, in its very striving, in that very dissimilar act, it is similar to the nonstriving, eternally fulfilled life of God. God, however, in giving us his grace and infusing, along with it, faith, hope and charity, gives us a participation in his eternal life, something beyond all the life of striving which is that of the creature. Eternal life, the unattainable end of all human striving, is opened up to us in grace and made present. "He that believes has eternal life." He has it in faith, not in vision, but he has it not only eschatologically, as promised, but also as a present reality. Through grace, he is a son of God not only in the future, but here and now; he is not only called to be, but is a brother of Christ. It is a grace of sonship and brotherhood that he has received, making him a new creature, born again, transplanted, causing him to die to himself for Christ to live in him. It places deep in his heart the witness of the Holy Spirit, testifying this sonship to his own spirit, and so he no longer lives of and for himself, but by the power of Christ and of God, by God's love which is poured out into his heart by the Holy Spirit. He lives, henceforth, by Christ's love, given him so that he may love his brethren by the power of this love, give his life for them, as Christ the Redeemer did, Grace is indeed not separative, but unitive. It would be an incorrect emphasis to say that "only" by grace are we what Christ is by nature, namely sons of God, as though grace created a disparity. What we ought to say is that grace is so great that we, out of pure grace, in our own way, may claim to be what Christ, the giver of grace, is by nature in his singular way. The divine nature being necessarily transcendent, the creature's participation in it can only be explained by taking as our starting point the hypostatic union in Christ. Christ is unique in that he is not one creature among all the others, on a par with them; this is witnessed to by the overshadowing of the Holy Spirit and signified by the virginity of his Mother. His creaturely status is an expression and function of his eternal and uncreated Sonship. This is the real ground and justification of the Council of Ephesus' anti-Nestorian definition of μία φύσις, even when taken in conjunction with the Chalcedonian δύο φύσεις. In virtue of the hypostatic union the eternal Son of Man (under the law of the real distinction) can represent the Trinity in the world. The extent to which he does so (Jn 1:18) has not yet been sufficiently explored in theology. This, however, is not our present concern, which is rather to bring out that the whole of Christian ethics must be christologically based and, therefore, does not primarily consist in the Greek idea of man imitating God (μίμησις θεοῡ), but in the gospel idea of the following of Christ (ἀκολουθέω, for which scripture, significantly enough, has no adequate corresponding substantive). Following Christ, after first leaving all things, means in the New Testament a movement toward the Messiah, at once unconditional and regardless of consequences, an inchoate act of presence where he is, developing, when and as he wills, into an imitation of him. The saying about bearing one's cross is an extreme case of this; but even here the word used to describe it is "following" and not "imitation". Whenever following implies imitation, it is always in respect of the way divine love abased itself. The word occurs once in the synoptics in connection with the strife for the first places, once in John in connection with the washing of the feet; in addition, there is the use of the word "example" in the final discourses, referring to the giving up of life. Yet however urgently the commandment of love is expressed, how undemanding, in fact, what is commanded! It is something far less than heroic, something plain and obvious, though the persons addressed have the status of "followers", which means of participators in the mystery of the hypostatic union. For what has to be done is already performed, as to its inner substance, in the Head. What the Head does is certainly the unimaginably greatest thing that a man has ever done. Yet it is not superhuman, but divine-human, and so all-human—not however, in the sense that all men do it or can do it, but that it represents, once and for all, what God is as distinct from man, and what he created man in order to express. " 'Υπὲρ οὐσίᾳ οὐσιώθη. ᾽Εν τοῖς φυσικοῖς ἡμῶν ὑπερφυὴς ἦν" (Denis). Of him we have to predicate each of these pairs of opposites: effort to obey and unquestioning obedience, real temptation and the impossibility of yielding, profound dereliction and inseparability from the Father. Here is the abyss of tragedy beyond all tragedy. We are not required to repeat, on our part, what Christ, God and man, has done. It is enough for us to know in following him that we participate in his riches through their superabundance. The natural virtues are acquired by effort on the natural plane. The supernatural virtues are infused through grace, which is a participation in the nature of God. They are the form in which our finite spirit becomes capable of living the divine life, which is infinite. What it is endowed with, infused with, is not just a "faculty", but a fullness of life, from which it only has to draw in order to water the entire garden of its finitude and temporalness, and so make eternal growths come forth. Thus the soul in grace does not live in a state of indigence advancing toward fullness, but in a state of fullness radiating out into the poverty and darkness of this world. The Lord is the light of the world, and it is given the soul to be its light together with him. All that was said about the essential constitution of the finite has become for the moment of no importance; for the just man lives by faith, that is, by the gift of eternal life. His acts are performed not as part of his striving toward perfection, but as proceeding from perfection; and not in the consciousness of the difference between what is and what ought to be, but in the clear knowledge that the divine unity of what is and what should be, that lives in him by grace, must be maintained in his life. This is the conception that lies at the basis of the whole ethic of the gospels, of Paul and John. It means that we have not first to strive for the unity of what is and what should be, for it is already realized in God; that we have received a participation in this process, and that it must be unquestioningly realized in us. This obligation, since it is grounded on a divine necessity, requires the most complete commitment of the whole person, the application of all his powers. The demands it makes are so pressing that, in comparison, the categorical imperative of natural ethics is but a feeble summons. Thus Paul argues in Romans 6: since we are already dead with Christ, we cannot, should not conduct ourselves as if we were still living as before. Thus John in his letters, when he brings out the fundamental obligation of Christians: "In this we have known the charity of God, because he has laid down his life for us, and we ought to lay down our lives for the brethren"; "If God has so loved us, we also ought to love one another"; "This commandment we have from God, that he who loves God love also his brother." This necessity arises from the gift already implanted in us by God of his own identity, and so is not just an intensification of the claims of natural ethics. The urgency of its demands is not the product of a necessity indwelling in human nature, but of something placed there by God, at a deeper level than any reality of our own. It is something that lays claim to our whole being and, by that very fact, imposes an inescapable obligation. The natural life can only be, like eros in Plato's conception, a life of want and of attempts to satisfy it. It strives ceaselessly and insatiably to fullness of being, and its nearest approach to this is the actual effort involved. The Christian life, the life of grace, of faith and charity, is necessarily one that proceeds from fullness of being, and is, therefore, a life of thanksgiving: eucharistia. Enriched, beyond all hope and beyond all satisfaction of its indigence, from the abundant riches of eternal life, it can but be a continuous testimony to the gifts of grace. So it was that the psalmist lived in uninterrupted praise of God's mercy, and that Mary sang her Magnificat. So it is that the Christian, to whom eternal life has been given in faith and charity, has only to let himself be led by the current of this life so as to become himself wholly an expression of it. Consequently, in the Christian life, there are no "stages of development" in the sense of the ascetic and mystical "degrees" in the schemes of other religions. The only stages are those of the development of the life of grace in us, the ever more complete elimination of what blocks the way of grace. The Christian may, and must, constantly connect up with the riches already at hand, laid down in advance, and the more he does so and acts accordingly, the better Christian will he be. To take an already present perfection in the natural sphere for granted, or an end already attained, in this way, would be quite absurd, the kind of thing a beginner might do who wants to play the master. But for the Christian to refuse to set out from this fullness as his starting point would be equivalent to unbelief. The apostles were constantly at pains to rid ordinary Christians of this kind of unbelief, to encourage their faith to a complete reversal of standpoint, to make them conduct their lives from a point which they had only hoped to reach by Christian living. The more thorough the change of perspective, and the more fearless the leap, the easier it becomes. And those who try to follow the two ways at once—that of faith which starts with Christ, and that of man's indigence going to the Absolute—get caught up in an inextricable tangle. There is no common measure between nature and grace, reason and faith; only the order grounded in the person of Christ: nature as the expression and servant of the supernatural. In this service it will not be found wanting. To understand the divine life of grace in us, it is essential not to revert to the view that the infusion of the theological virtues means in some sense or other that they are acquired. Faith and love, with which hope is conjoined, are to be understood primarily as the expression of the eternal life communicated to man; as something in consequence, far beyond the possibilities of the natural intelligence and will, for they spring immediately from the inmost life of the Trinity. Faith and charity, as understood by the gospels, are inseparable in this life. Faith is the surrender of one's own views, and can be permanent only as the outcome of love and fidelity. It means preferring the divine truth before one's own truth, because God is what he is. Faith is the intellect's love for God. According to Thomas Aquinas, love is the principle of all merit (I, II, 114, 4), ultimately also of the merit of faith, of its obscurity, of the renunciation it entails. Love itself is the surrender of one's entire will and being through faith, in the conviction that God merits to be placed first in every respect and is deserving of total surrender; in a trust, too, that in its knowledge surpasses all knowledge. And it is precisely in this infinite surrender and self-renunciation, in this absolute preference of the Thou to the I, that the life of the Trinity consists; for it is a life in which the Persons can be conceived only "relatively", that is, through one another. The Father only is, as he who generates the Son, he who surrenders and pours himself out in the Son; and the Son is, only as he who utterly surrenders himself to the Father, acknowledging himself to be the Father's glory and image; the Spirit is, only as witnessing and expressing the love between the Father and the Son, and proceeding from them. "Faith" and love are, in this sense, the core of the divine being and life, though faith, as here understood, includes all vision and knowledge, and therefore is taken in its analogous sense. Nonetheless, since eternal life, in order to be life, transcends itself to infinity, this "faith" cannot be a knowledge in any way restricted in scope; any limitation would cause this life and interchange of love to weaken and grow cold. But the supreme excellence of the eternal life does not exclude its capability of being present in various degrees. The faith and love by which man in grace lives comes from the infinity of the eternal life. If we confine ourselves to analyzing them as psychological acts, we leave out of account their inmost essence. Indeed they are psychological acts, but not acts of the old I, which "dies daily", but of that mysterious new I, which is only accessible through faith and love. The "natural" man directs his thought by the light of reason into the darkness of mystery; the Christian thinks in the light of the mystery of faith, by which he illuminates the darkness of the world.

At the core of created being is the tension between essence and existence, which is the basis of the category ens commune. On another level, though closely connected with the first, it is characterized by the tension between the universal and the particular, the abstract and the concrete. For there is no particular that is not the particularizing of a universal, the concretizing of an abstract, that cannot be subsumed under a more general category; nor, however, is there any universal which cannot be represented in a particular. For this reason, each pole presupposes the other, and elucidates the other. What has never been met before loses its strangeness, once it can be incorporated in something already known, and the bare universal takes on coloring when we can recall a concrete example. The confusion of the mass of individual things is cleared up by their assignment to various species, from which they derive unity, nature and law, and the species themselves, in which all individuality seems to vanish, receive an identity, a history and a significance from the undeniable character of what exists here and now. Intellect and sense, knowledge of the universal and view of the particular, condition one another, for the being of the world is so constituted as to correspond to this polarity, and so to reflect the divine unity in the mutual tension and irreducibility of generic and individual unity. This is why human thought, philosophy, oscillates between two impossible ideologies, realism and nominalism. The truth lies between the two, though never finally established, just as being itself lies somewhere between the universal and the particular. Likewise human religion and mysticism may seek to dissolve individuality in the purely universal, or to escape the curse of the collective that reduces all to the same level, in order to engage itself with the purely individual; but both these attempts at evasion are held up by the reality of being and what it comprises. No individual can be, as such, universal, and no universal individual. But here also the two are identical in God, and, in the incarnation of Christ, God is brought into the world. Christ is neither one individual among others, since he is God and so not susceptible of comparison, nor is he the norm in the sense of a universal, since he is this individual. Because he is God, he is a Universale concretum, a Concretum universale. It is for this reason that he is outside our most elementary modes of thought. He cannot, under any aspect, be classified. Neither in his particular nor in his universal aspect can he enter into comparison with any other. In philosophy it is true to say that the phoenix, an individual that in itself exhausts the species, is a contradiction, an impossibility. Theology, on the contrary, starts out from Christ who, as this individual, is universal, because embodying the absolute norm, and who, as this contingent being within history, is the necessary being above all history and nature; he it is to whom, as Head, all things in heaven and earth must be brought back. He is indeed a man, and yet not an individual among others, since what distinguishes one man from another, the person, is in his case God. And he is, on the other hand, "the meaning of the Law", the supreme norm; yet he does not share the essential property of all secular laws and norms, that of being separable from the individual case. Consequently neither nominalism nor extreme realism is applicable to him; and it would be a mistake to imagine that, in proceeding from the abstractness of the early medieval realism to the supposed concreteness of the later nominalism, one can get closer to the essence of Christianity. The uniqueness of Christ consists in this, that God came into the world in him alone, and no process of abstraction, no reduction to universal principles is of any avail for an understanding of this unity. This is the "nominalistic" side of Christianity. At the same time, Christ is the divine Logos in the world, who is himself the measure and rule for all abstract law and every concrete event. This is the "realistic", "Platonist" side of Christianity, and also the "Aristotelian" side, the maintenance of the rights of sense over against pure reason. "That which we have heard, which we have seen with our eyes and our hands have handled, of the word of life. . . ." This uniqueness of Christ, which everything in this world, both singular and general, depends on is the manifestation within creation of the uniqueness of God. God is not only one, he is the One, the Unique. Every creature has something of his uniqueness, but only in the setting of the greater dissimilarity arising from the tension between the general and the individual, which even the created spirit does not wholly escape. But in Christ the Spirit is a divine Person and, in its quality of person, is inseparable from the personal community of the Trinity. This community is not generic; it is what is most singular, but it is this precisely as community. It is an identity that wholly surpasses our imagining, as does the way in which the creaturely nonidentity between I and We is enriched beyond measure in the eternal ground wherein we are united through the uniqueness of Christ. This uniqueness of Christ, being the uniqueness of God, in no way pertains to the world or is explicable in terms of the world, or comprehensible to it. Yet he lets us participate in it, giving it to his body, which is also his bride, the Church. He gives it, within this body, to his members, who, marked with the signs of his uniqueness, are visible to the world, at least negatively, as what "is not of this world". The world must, therefore, hate Christians, because it hates Christ, and, hating him, hates the Father (Jn 15:18ff.). Now we cannot subsume God under any general concept, not even that of being, for this is essentially analogous, that is, its universality is not adequate to raise it in any relationship whatever above God, not even a logical one. Consequently it is impossible to infer, from the uniqueness of God, the least thing that would not be the outcome of God's free self-revelation; nor can anything that directly depends on our participation through grace in God be subsumed under any of the categories of this world. We may perhaps, for the sake of logical convenience, apply the concept of societas perfecta both to the Church and the state, but such an application has no validity in the ontological order. The body of Christ, its presence by grace among men, is not only on quite a different level of being from that of the state, but, by its very uniqueness, is not amenable to any subsumption in the real order. Christian thought, therefore, is radically different from the purely natural mode of thinking, which always proceeds by way of classification. Nothing that has to do with God's supernatural working out of salvation in the world is capable of classification. Certainly each event in it points to the uniqueness of God ever anew encountering us. With each event it manifests itself more, and we are caught up further into it; but this does not mean that it becomes more familiar to us, as a subject becomes more familiar as we work at it. One can dominate a subject by mastering its general laws and grasping their application to individual cases. But from the thousands of events of the Old Testament it is impossible to construct a single a priori theory as to how God could or must have revealed himself in addition to them. We can come to know God, his works, his mind, his wisdom as revealed to us through his grace. We can learn better to understand the meaning of his present and future acts through his past ones, and the whole economy of salvation, with its teachings and prophecies, its constantly renewed applications, all the promises it contains and their fulfillments, spurs us on toward this understanding. Yet with all this abundance of spiritual riches given to us by God, we are not entitled to deduce laws by which we could master the process of salvation and God's working. We can only understand this process in the measure we are willing to hear right to the end, and to involve ourselves wholly in the drama, insofar, therefore, as personal faith and self-giving love remain the foundation and summit of all our knowledge, for faith and love are a participation in the divine love, and the God of grace is not to be known without the God of grace. Christian knowledge, therefore, advances not so much in breadth—new truth is not attained by the application of logic—as in depth, in that faith reaches through the apparent finiteness of the words and acts which constitute revelation to the infinite abyss of the divine wisdom therein contained. Certainly this depth is itself capable of verbal expression, since it is a depth of the Word, and so theology is possible. But in theology the divine content is not expanded and explored on the level of the human mind, but rather the human mind is raised up and carried along in the mysterious dimension of God's own selfrevelation.


The being of the world is in a state of tension between essence and existence, between the generic and the individual. But a being that is spiritual knows this is its structure, which is essentially one of movement and unrest. It is a structure that has no permanence in itself, and so is a standing proof of its contingency and creatureliness. And as a creature and a nature, the being subject to this tension is drawn in all its fibres back to the abyss from which it originated and in which its dynamism is appeased, that is, in the absolute identity of God, in the pure Being, beyond all distinction of essence and existence, in the pure One, beyond all division of generic and individual unity. From this it is easy to see how all natural religion, mysticism and philosophy must envisage our relationship with God. On the assumption that God had not revealed himself otherwise than in the constitution of created being, creation alone would have to serve as a guide to him. Everything in it bears his trace, each essence as well as each existence, each universal as well as each particular. Each element presents itself as relevant here, and is so presented also by its counterpart. The idea that God, as Creator, has no sort of relation to what he created, and that this expresses nothing of his thought, and therefore of his being, is absurd. And yet a cleavage runs through the very heart of the creature. There is within it no hidden sphere of identity, no place where it may venture to assert its existence as necessary, its individuality as of universal application. Consequently it knows its poles only as relative, the one only through the other, only for the sake of the other, and both so involved in the relationship that, apart from it, they could not be assigned any intelligible content at all. This relativity reveals itself progressively; it increases the deeper man penetrates in thought and experience. Everything that he and the world is bears traces of God, but, in the end, it never manifests him. There is a certain similarity, but it dissolves in an ever greater dissimilarity. Everything points to God, but he is the Wholly Other, the Unknown. And he is most unknown when he transcends even the name of the Wholly Other, and becomes the Not Other (Non aliud). There is a via affirmativa, but it issues in the via negativa, in which we know and reverence God more profoundly, because we set aside all statements about him that do not describe him as he is. There cannot really be a third course, at all events not as a kind of synthesis of the two, in which knowledge by analogy—similarity in even greater dissimilarity—may be surpassed. It will be either the expression of the creature's continued aspirations, ever unsatisfied, or else of the fact that God has revealed himself in a degree far beyond the possibilities of nature. Revelation, however, does not begin at the point where man might have expected it. It does not come about when he has passed through all that is relative in order to attain the absolute, when by a supreme effort he attempts to put his humanity behind himself in order to attain to some intimation of the divine. Natural mysticism and philosophy necessarily travel along this path, the way of negation and supersession of self; but it only knows the abstract opposition between relative and absolute, and can only attain the absolute in constantly transcending all that is relative. It must travel the way of "ascent", the way of the Platonist eros, seeking, by ridding itself by "degrees", of all that confines it, to become free of all barriers and, departing in the night, like a thief, from the house of its finitude, to enter that of infinity. What characterizes all mysticism and religious philosophy outside Christianity is —with all its delight in the senses—a distinct tendency to do away with becoming, to merge all that is finite in the abyss of the infinite God, to sink all definite words and ideas into the aboriginal ground of σιγή, of silence. Chinese and Indians, Greeks and Arabians, Plotinus, Eriugena and Böhme, Schelling and Rilke all agree in this. Christianity alone takes an optimistic course. The Word has become flesh. God has shown himself not on the farthest boundary of the world, but in its midst, indeed in its lowliest part. And since he prepared himself a body within the sphere of the finite, man does not draw near to him by denying all that limits him. A movement of ascent to God leaving the world behind was only justified as long as God had not descended, not revealed himself in a human body, in human words. (But that means never.) Any such attempt at ascent is not merely made less necessary, it is wholly superseded by God's descent to man. Man had, understandably enough, tried to forge a way for himself, but God shows another way. And it is not for man to try to combine the two or even to incorporate God's way into his own. There is no call for him to tax as heretical the attempt to forge a way to God. So long as no better course offers itself, one must make do with what one has; and if God does not put forth his hand, man must use his own powers to reach out to God. This is perfectly in order—or rather, would be, if God had not revealed himself from the very outset. God's action in revealing himself makes an end of the mainly negative theology, in the sense in which the natural man must necessarily understand it. God is primarily a known God, a God who has disclosed himself, has shown who he is, and who has sent into us his Spirit, the very Spirit who searches the deep things of God and makes them known to us. We see the Son, and in him the Father, in faith now, in vision later. But faith and vision are so near each other, promise and fulfillment are so conjoined, that we already believe as if we saw, for we love the Son, who sees the Father; and we love the brethren in the love with which the Father and Son love one another; and, in so loving, we know what God is. And the man, Christ, is not only a creature separated from the Creator by the abyss of his creatureliness. He is the begotten Son of the Father, and his created nature is drawn into the eternal act of generation. This nature is indeed entirely the expression and property of his divine Person, so that everything that pertains to it is God's word and seal. "What we have heard, what we have seen with our eyes, and our hands have handled, of the word of life . . ." In Christ, but in him only, and yet, through him, in all that he includes in his sphere of grace; in Christ, in the Church, in the world, which, in its entirety, he came to redeem, created being, with its inner tensions, is made to speak of eternal life. The inaccessible summit of "absolute being" thaws, and from it streams forth the water of a life that is infinite. This life chooses as its vessel the life of the creature who, through the grace of the incarnation, is made capable of containing it. The relativity which belongs to the essence of created life no longer points only momentarily to God, and then becomes powerless to show us the Absolute, On the contrary, in Christ the human is so completely subjected to the divine and made its vessel that it can be made a lasting expression of eternal life. Each word, movement, look and gesture of the Lord is a revelation of eternal life; but equally so is his suffering, his darkness, his dereliction, his descent into hell. All this is God making himself known to man. Everything in the created order, with the exception of sin, is enabled, through Christ, to be an expression of God, most of all what we would think to be most remote from him: the cross, opprobrium, anguish, death. And since the eternal life has made use of the whole range of the world's tensions to reveal its still wider range, man for his part must not restrict himself to anything less in framing his idea of God. No longer may he conceive God as the transcendent apex of certain selected powers belonging to the creature; rather he must be capable now, for the first time, of really finding God in all things. In other words, he may not set aside all the potentialities of the creature so as to apprehend God as "pure act", but must see them all as the vessel and expression of the eternal activity of the eternal life; he must envisage the absolute life of God as beyond what we are wont to distinguish in the world as "act" and "potentiality". Through the Word of God, which is Christ, the whole world, in association with his taking flesh, begins itself to be God's body and word. God remains, even in his revelation, incomprehensible, beyond all our conception; but the access to him we are granted is no longer, as in the theologia negativa, a banishment to what is alien, inaccessible, dark; it means our being flooded with light, excess of light. God is love, and we can know this love and live by it; but it is in itself beyond our comprehension, flowing out superabundantly, the object of our adoration. We plunge deeper into it, and it inundates us. The more we live by it, the more we are truly ourselves. It makes us humble, for besides being absolute glory, it is also absolute humility. In the abyss of divine love we are ever more profoundly united without confusion, for in God himself the three Persons celebrate, without confusion of being, the highest of unions.



It should now be clear how the Christian approach differs from the natural, and also in what sense it incorporates and completes the latter, instead of invalidating it. It does so not by some vague synthesis of nature and the supernatural—no synthesis of nature and God is possible—giving rise to some kind of third approach embodying the two. Ultimately there is only one synthesis in which God has established his relationship to the world, namely Christ, the incarnate Word of the Father. He is the measure of nearness and distance from God; he is the analogia entis in concrete form, he is the event that took place once and for all, and at the same time the norm for all that is in the world. He has truly descended, has taken man's nature from an already existing humanity; but it is in virtue of this that he alone is the standard by which God finally assesses the merit of all that pertains to man. It is through this man that God looks on each individual and estimates his worth. God looks on him as the Head, and on the Church and the world as his body and bride. Nature, then, is perfected by being made the vessel and expression of the divine. It gives itself over to become this expression. It lets what is most ungodly in it be gathered in by God, whose pleasure it is to make what is alien his own, to make of the alogical the Logos, to be in the becoming Being, in death superabundant life. Humility can go no further, just as the Son is God in that he has the humility to wish nothing else than to be the Word and image of the Father. Nature, then, is perfected in that it consents to give up trying to understand itself by considering its own problems of being and obligation, of universality and particularity, and instead starts from the fact of the divine life, which it is not, but which it wills to live in and to make of it its exclusive dwelling. It is perfected in that it interprets itself not by taking account of what it has by inheritance and acquisition, but on the more fundamental basis of what has been divinely infused. In the sight of God, man is one whom Christ has redeemed, who has received from him the love that is God's, and, in that love, loves his brethren. Whatever else man may be is subordinate to this definition. This is the idea of man in the mind of God, and to it the whole of nature is ordered as the seed to the flower. It cannot be said that nature is diminished by being held to serve as a vessel for the divine. What act of the human will could be more sublime than that of divine love? What could be more sublime for the human understanding than to elicit the act of divine faith? The whole problem of finite being, seen in this context, is resolved. The tension in finite being between what it is and what it ought to be is not eliminated; the movement is not brought to a halt, but starts out afresh from a new point and under new conditions, namely from the fact of the life divinely infused; and it makes use of this fact for its purposes. Neither are human modes of thinking and argument to be rejected as no longer necessary, for the Word of God has expressed itself in human words and concepts, and human speech and thought can be used by it further to bring out all its divine riches. The reflections of Paul and John show how legitimate such a procedure is—so legitimate, in fact, that in their case it forms part of revelation. The gold of the Egyptians was only of value when it came into the hands of the Israelites; and reason is only serviceable to faith when it takes on the form of faith. We cannot attempt to blend, in our premises, the truth of revelation and that of pure nature, and squeeze out thereby a hybrid conclusion. Everything must be drawn into the setting of faith; all natural premises must be taken in the sense of faith, and so made capable of wider application. At the same time, the content of faith will itself constantly come to include more than reason apprehends; and it is just when the logical process is correct that there is present in the conclusion something of the unknown mystery that was latent in one or both of the premises. The content of revelation is always infinite, and infinitely overflows the finite vessel into which it is poured, however authentic the vessel. For example, the identity of what is and what ought to be, which is the form of God and is yet present also in the background of the grace given, remains God's and cannot be, as a fact finally accomplished, something of man. Though he knows himself to be a child of God, he must, on that account, strive no less hard with his human powers, not only with this identity as a starting point, but also as his aim, since it can always be intensified, always exceed present attainment. There are certain conclusions it is not permitted to him to draw from the fact of the identity accorded him. For example, he is not to rest content with the knowledge that grace is an infused gift, as though it did not also depend on him, or—a temptation often alluded to by Paul as extremely dangerous—sin, in order that grace may abound the more. Even were this true of grace, one may not do so. There are, then, certain limits drawn—in fact, many apply to beginners, but not to the "advanced", "those fit for strong meat"—but this is not because the divine cannot insert itself in a human vessel, but because it is itself so human, and we bear the glory of God in earthen vessels. The divine gift of participation penetrates the inmost being of the creature, and so brings it to fulfillment together with all its strivings, which, without grace, would remain nugatory, since the creature's perfecting depends not on its own potentialities, but on the power of God. The infusion of the divine identity does not involve any strain or distortion of the creature's potential, for it takes place through God's own condescension and abasement to the forms of creaturely nonidentity. Nor does participation in the divine uniqueness do violence to what is nameless, specific in the creature, since God himself, in Christ, is "Son of Man", one man, that is, among all the rest; and further, because he himself stoops down, in the eucharistic species, to matter which is nameless and formless. Nor in the positive ordinances of the loving God does he oppress us with his love, but in his lowliness he always remains infinitely above us, in his nearness he is yet distant, though known he is still the Unknown to whom the Son, dying, called out in his darkness. Thus the forms and categories of philosophy and mysticism are not simply sundered; instead they have to be judged according to whether they convey the spirit of Christianity or some other spirit. Often the disparity is great and evident. Often it is slight, and then the Christian soul can only be known through a certain barely perceptible fragrance, as for instance that of the Areopagite in Neoplatonism. In the same way, the originality of a work of art cannot be perceived through the application of general rules, nor by some accidental quality, but by the impression it gives of complete inevitability with perfect freedom, overwhelming the beholder, and making him say: it could only have been thus. Hans Urs von Balthasar "Explorations in Theology, Vol. 1"
Ha, GoraneM?! Impresivno, jel? Sad vidiš kaj Hans Urs von Balthasar radi svojim sugorvornicima. I nakon ovih riječi, ti se usuđuješ uspoređivati joga bajke i kršćanstvo? To ni ne prešlo nekažnjeno. Ovde bi se pozvao na dva francuska filozofa: na Emmanuel Mouniera i A.G. Sertillangesa. Emmanuel Mounier na početku svojeg djela "Angažirana vjera" piše;
Ja sam intelektualac.
A A.G. Sertillanges u svome djelu "The Intellectual Life" piše;
The Intellectual Has a Sacred Call
The Intellectual Does Not Stand Alone
The Intellectual Belongs to His Time
Tako se ja osjaćam GoraneM. Bez prenamaganja, tako se ja osjećam. Osjećam se pozvanim da raskrinkavam tvoje bajke. Nije meni za ove bogatune kojima prodaješ maglu, meni je za ostalu bagru i sirotinju. Ža mi je ljudi. Meni namereš oči mazati. Devet godina sam ima kao sam počeo čitati Leszek Kołakowskog. Ti znaš tko je Leszek Kołakowski? Vjeruj mi, nećeš to znati.
If indeed metaphysics - that is the search for certainty and for the ultimate ground - is the expression of the experience of human fragility, if it is from this experience that comes the energy which ultimately keeps philosophy alive, this does not entail at all that metaphysical reflection is no more than an imaginary elixir invented to appease a real discomfort. It is quite conceivable that the specifically human infirmity consisting in the awareness of being infirm, endows us with a peculiar sensitivity which opens our mind to new avenues of exploration and enables us to express the distinction between contingent and necessary, between what is acceptable and what is certain, between relative and absolute, between finite and infinite. Leszek Kolakowski "Metaphysical Horror"
I to onda meni misliš prodati maglu. Lol.